ABOUT US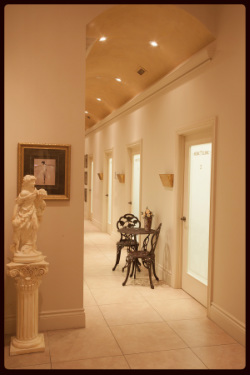 The Carrington Clinic,
Established in 2008, is a full service wellness center located in Richmond Hill that for years has been nominated the Top 10 Best Businesses in Richmond Hill. It is located at the street level of a Smart Shopping center with Costco, Home Depot, Michaels, TD, Scotia Bank, a big Dollar Store and a lot more in the shopping center.
We offer a wide range of medical services, covered by most insurance providers, ranging from physiotherapy, chiropractic, registered massage therapy, acupuncture, custom Carrington Orthotics, orthopaedic shoes, compression stockings & braces and the best Mole removal technology in the industry.
While you are here, why not indulge in our spa services such as deluxe facials, anti-aging laser treatments, laser hair removal or get your skin glowing with a microdermabrasion treatment. Our certified professional medical aestheticians will always be available for a free consultation. Once your skin is glowing on the outside, why not take advantage of our Skin Tightening and Body Contouring treatments to keep you looking your best for years to come.
We have free parking, complimentary Carrington bottled water and heated massage beds to further your experience with us. To ensure that you will be able to join us, we offer evening and weekend appointment options as well. Give us a call today and ask about our promotions, including complimentary gift cards for first time clients.
Injured in a motor vehicle accident?
We specialize in motor vehicle accident treatments.
Our experienced clinicians will look after you from the initial assessment
to the completion of your treatment plans,
right through to recovery.
We also look after matters regarding your insurance company on your behalf.
We are committed to your good health and well being!Call now to make an appointment.905.918.8888info@carringtonmed.ca
---